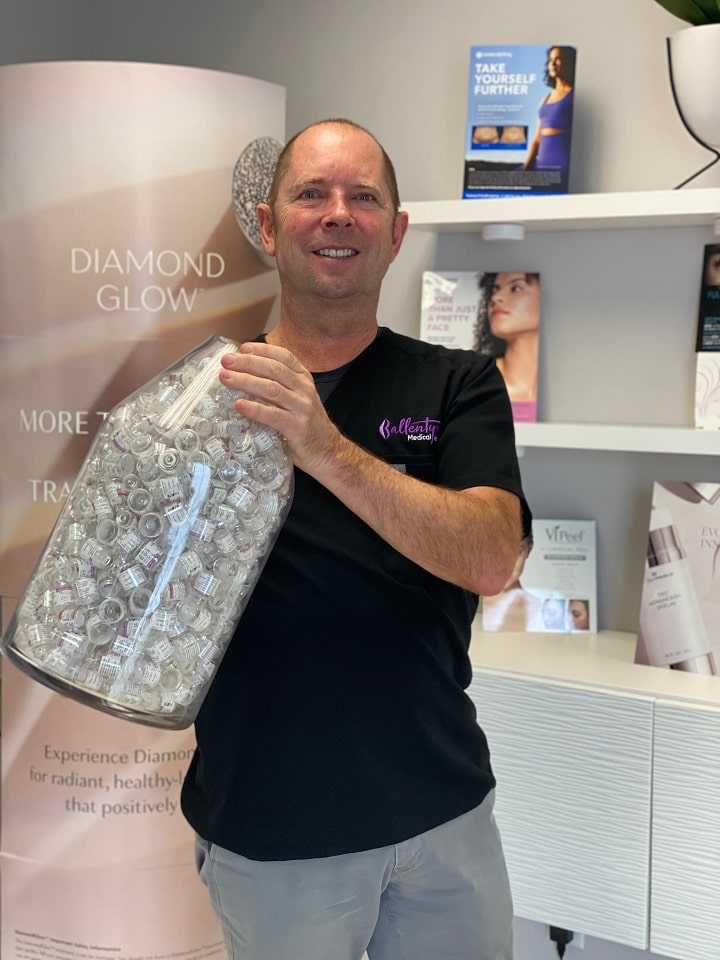 About Dr. Mark Ballentyne
I grew up in a medical family. My father was the town family doctor who did everything. I remember many nights when dinner would be interrupted because he had to go deliver a baby or take out someone's appendix.
He was beloved by all his patients. Despite seeing 60-80 patients a day, each one of them felt like they were the most important and were able to express their concerns and really be heard. He was definitely my inspiration for pursuing a career in medicine.
Although nearly impossible to live up to, I do strive to give each and every patient my full attention and truly listen to his or her concerns to give them the highest possible quality of care.

Experience in Family Practice and Board Certifications
After serving as Family Practice Chief Resident in the final year of my residency at the University of Wisconsin, I practiced a broad range of medicine with a focus on internal medicine for 15 years. I was Practice Medical Director at Martin's Point Healthcare for 10 years; prior to that, I worked in a medical group in Kennebunk, Maine. Since 2003 I have focused on Aesthetic medicine and feel honored to be one of the busiest providers of injectable services in NH and Maine.
I am board-certified by the American Academy of Aesthetic Medicine and also separately by the American Academy of Family Practice Physicians.
I am licensed to practice in New Hampshire, Maine and Massachusetts.
One aspect of my practice I enjoy and am proud of is having the privilege of being a trainer for the Allergan Company. Allergan is the maker of Botox and the family of Juvederm fillers. Of about 1.2 million doctors licensed to perform injectables in the United States, only about 7% qualify to be an expert injector. In that role, I travel to practices in New England to instruct providers the proper injection technique and most importantly safety while injecting.
In addition to our practice, you can also find Dr. Ballentyne at the following locations

Camden Skin Care &Lash Bar
Dr. Ballentyne opened Ballentyne Medical Aesthetics in May of 2017 alongside his daughter, Alexis. We wanted to create an environment that was confidential and intimate, but also casual and comfortable for our patients. Are you a new patient interested in talking to us about our services? Please
Apply here.
to fill out a new patient form. For more information about our aesthetic medical center in Portsmouth, NH, and other locations, you can find Dr. Ballentyne; please visit our Contact page. We look forward to meeting you!