Rediscover Your Youthful Radiance with Dermal Fillers in Seabrook, NH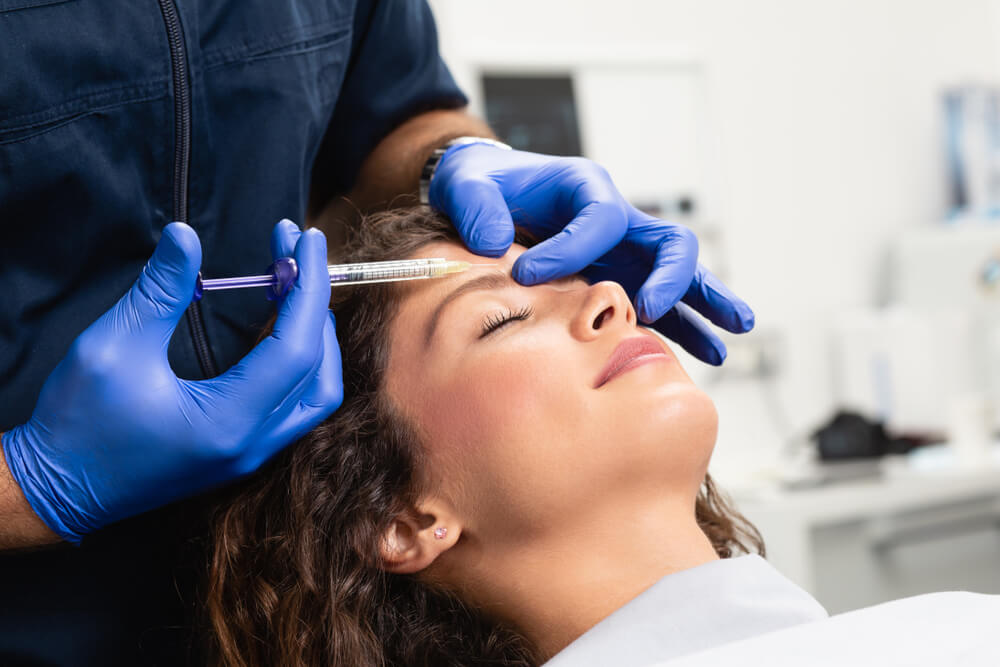 If you're looking for a refreshed, younger-looking face in Seabrook, NH, dermal fillers might be the answer for you. The natural aging process can lead to volume loss, causing wrinkles and sagging that make us feel less radiant. But here's the thing – no woman should feel less confident due to the inevitable course of time. 
At Ballentyne Medical Aesthetics, we understand your desire for aesthetic enhancements and stand ready to help you reclaim your youthful glow. Our highly skilled team of medical professionals offers a variety of dermal fillers in Seabrook, NH, designed to help you look and feel your best. Contact us and find the derma filler solution that suits your beauty goals.
Preparing for Your Dermal Filler Treatment

Getting your facial fillers in Seabrook, NH, is a straightforward process:
Book a consultation

at Ballentyne M.A. to discuss your beauty goals and check your skin's condition.

Avoid certain medications

like aspirins or fish oil supplements pre-treatment to minimize bruising or bleeding.

Prepare for the procedure

by following the prep guide provided by Ballentyne M.A.

Know your options

and understand the different dermal filler treatments offered to make an informed decision.

Walk in confident,

be fully aware and comfortable before your treatment session begins.
Experience the Versatility of Our Dermal Fillers
At Ballentyne Medical Aesthetics, we offer a comprehensive range of facial fillers in Seabrook, NH, designed to address various facial concerns. We proudly offer the Juvederm family of products:
JUVÉDERM® VOLUX®

gives you the definition and volume you need in areas such as your jawline, chin, and midface.

JUVÉDERM VOLUMA® XC

replaces lost volume in the cheeks.

JUVEDÉRM® ULTRA and ULTRA PLUS

it's primarily used for plumping lips and deeper folds.

JUVÉDERM VOLBELLA®XC i

mproves fine lines in patients who aren't looking for extra lip volume but want to get rid of lip lines.

JUVÉDERM VOLLURE® XC

targets multiple areas, including parentheses around the mouth and lip lines.
Start Your Journey To A Rejuvenated Look In 3-Steps
Ready to begin your beauty journey? Here's a simple 3-step plan:
Book a consultation to discuss your goals and recommend the best filler.

Visit our clinic, where our expert team will perform the minimally invasive procedure.

Enjoy your results! We'll guide you on maintaining your fresh, youthful appearance.
Take Control of Your Ageless Beauty with Ballentyne Medical Aesthetics
Don't let the signs of aging dictate your self-esteem. Avoid resigning yourself to a look that doesn't reflect your vibrant spirit. With dermal fillers in Seabrook, NH, you can experience a rejuvenated appearance that boosts your confidence and brings back your youthful glow. 
Contact us today to schedule your consultation and begin your journey to ageless beauty. So don't hesitate – take control of your beauty and embrace the possibilities with Ballentyne Medical Aesthetics!